Lantern picks its top 5 eateries in Maidenhead from Michelin Star to luxurious hotels, the perfect spots to wind down after work or maybe to enjoy a weekend date night.
This contemporary Michelin Star restaurant offers British and European style cuisine and promises to offer an evening full of taste-bud heaven. The staff are known to customers as storytellers as they describe the creative journey of each course making The Fat Duck more of an artistic, colourful and playful food experience rather than just a meal.
The Waterside Inn describes itself as a "leading light in the world of gastronomy", this Michelin star restaurant also provides luxury rooms on the banks of the river. A meal or weekend spent here in an enchanting riverside setting with elegant surroundings and relaxed atmosphere makes this the perfect location.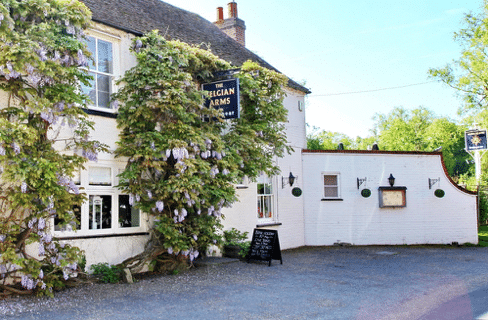 The Belgian Arms is a favourite among locals and visitors alike, providing a British Cuisine with a great selection of wines to match. This gastro pub housed in a quintessential British setting makes the perfect place to unwind with friends over a drink and some great food.
This modern, ambient hotel offers both luxurious rooms and exquisite food and wine so whether you are looking to get in a weekend away or simply wish to dine in style Hurley House Hotel is the place.  At only a 10 minuet drive from Maidenhead Station this location is the ideal spot to relax and enjoy some dinner after working at the lantern offices.
This beautiful restaurant provides it customers with a fancy twist on Italian and Mediterranean cuisine. Exquisite food accompanied by a great atmosphere makes Caldesi one of our top picks here at lantern– the perfect location to enjoy on a Saturday evening.
Here at lantern we are switched on for businessand love to see such great food establishments right on our doorstep perfect for relaxing after work or enjoying during a weekend away.
Our landmark, modern office in the heart of Maidenhead offers new businesses unrivalled space in a key, gateway location on the corner of Marlow Road and Sun Lane, just three minutes walk from the town centre – it promises to unlock your businesses potential.